Arizona Cardinals
Founded in 1898 and a charter member of the National Football League, the Cardinals are the oldest continuously-operated franchise in professional football.
While their history is a long and storied one, the Cardinals are currently enjoying one of the most exciting and successful stretches ever. The team has sold out every single home game played since the 2006 opening of State Farm Stadium, an iconic venue regarded as one of the finest in sports. Away from the field, the organization's commitment to the community is a year-round mission, highlighted by the efforts of Cardinals Charities which was founded in 1990 to improve the quality of life and enhance opportunities for children, women and minorities in Arizona.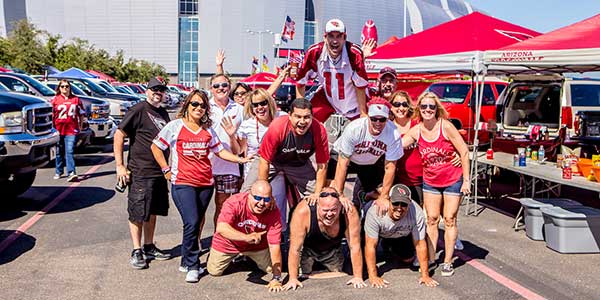 Looking to purchase Season Tickets, Premium Seating, or Group Tickets? Learn more on the Cardinals Ticket Information page!
More

Info