Trade Shows & Expos
The stadium's 160,000-sq.ft. floor is the most unique in the industry. The grass field is retractable and easily moves outside to transform the stadium into multi-purpose exhibition space.
The Stadium Floor is column-free and features a full utility grid. With a combined 40,000-sq.ft. of meeting space, and located adjacent to the Stadium Floor, these spaces are ideal for conferences, breakout sessions, and more.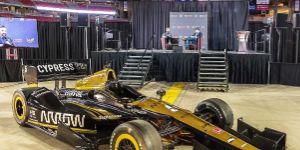 Begin the process of hosting your event at the most iconic venue in the Southwest.
More

Info