Stadium Tours
Please Be Advised: Public and Private Guided Tours are not available at this time. The Tour Program will make a bigger and better return at a later date. Stay tuned for more updates!
Discover why State Farm Stadium is recognized as one of the top multi-purpose sports & entertainment facilities in the country and a marvel of engineering, technology and design.
Go to areas rarely explored by the public and see some of the unique operational features of the only stadium in North America with a roll-out natural grass field and retractable roof.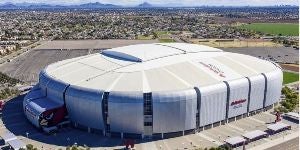 Enjoy a walk around the stadium and take your picture at some of the most photographed locations!
More

Info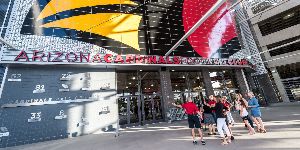 Sign up today to receive up-to-date information on the stadium's tour program.
More

Info