State Farm Stadium is an iconic sports and entertainment venue. Located in Glendale, Arizona, State Farm Stadium is the proud home of the Arizona Cardinals Football Club (NFL) and the annual Fiesta Bowl. The stadium represents the pinnacle of sophisticated engineering, technology, and design.
Since the grand opening in 2006, State Farm Stadium has hosted numerous prestigious events, including multiple Super Bowls, BCS College Football Championship Games, NCAA Final Four tournaments, international soccer championships, and some of the most popular musicians in history. The state-of-the-art facilities and versatile spaces make State Farm Stadium an ideal destination for memorable and immersive experiences for sports enthusiasts and music lovers alike.
Owned by the Arizona Sports and Tourism Authority and professionally managed by ASM Global, State Farm Stadium offers an unparalleled experience for fans and visitors.

Average Annual Turnstile
1.2 Million

College Football Bowl
Vrbo Fiesta Bowl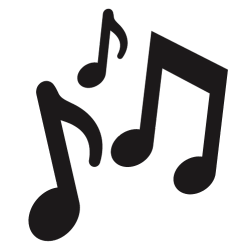 Highest Attended Show
Garth Brooks

NCAA Men's Final Four
Two (2017 & 2024)

NFL Team
Arizona Cardinals

Super Bowls
Three (2008, 2015 & 2023)
1.7 Million
Square Feet of Space
73,000+
Expandable Seating
19 Million
Field Tray Weight in Pounds
234' x 403'
Field Tray Dimensions
21
Vertical Glass Wall Slats
10,000
3-inch Thick Metal Panels Comprising Exterior Skin
Mega Sporting Events
2024 NCAA Men's Final Four
2023 Super Bowl LVII
2017 NCAA Men's Final Four
2016 College Football Playoff National Championship
2016 Copa America Centenario
2015 Super Bowl XLIX
2008 Super Bowl XLII
Major Concerts
2023 Taylor Swift The Eras Tour, 2 shows
2023 Metallica M72 World Tour, 2 shows
2019 Garth Brooks Stadium Tour
Stadium Facts
Exterior Design: Snake Coiled Around a Barrel Cactus
Roof Fabric: Bird Air
Turf: Tifway 419
Roof Super Structure: Burnell Truss, 87' Tall x 700' Long
Modern Marvel: First Retractable Roof and Retractable Field Design in North America